Origin

Humans

Class

Cleric

Kit

Pyrokineticist
Culture

Mamaran

Faction

Akasha

Ethos

Champion
Abilities
You may distribute 11 points to your attributes upon character creation, but if you do, you start with 1 fewer skill.
You have the power to ward off evils opposed to your faith, be they undead hordes or the powers of other unholy creatures. For each such opponent, you may spend 1 MP to force them to make an opposed spell check using Deft in order to attack or cast spells against you. You cannot cast concentration spells or attack while warding off evil in this way. Moreover, you may make an opposed spell check using Deft to expend MP and dispel the magic of such opponents. To absorb an opponent's magic, you must spend MP equal to the MP your opponent spent to cast the spell. In order to use this ability in combat, you must not have already acted in the round.
Your rage boils just beneath the surface, but the only thing stronger is your control. You can manipulate the flow, direction, and intensity of any existing fire source. If the source is used to cause harm, apply the peril of the fire maleficence. As long as you have MP, you are immune to mundane fire.
Equipment
Weapons
Bare Fists or Feet +3
Hand-to-Hand
Magic
Maleficence
Sets flammable objects aflame.
The victim is burning. If the victim does not spend a turn putting themselves out in the round after being subject to your maleficence, they suffer cumulative 1 damage per round.
Stances
Focus
You can assign a passive stance as your focus after resting, or spend 1 MP to assign it at the start of the round.
Choose an Armor
Loading...
—
Choose a Weapon
Loading...
—
Choose a Weapon
Loading...
Disarm
Choose a limb before making an attack, in lieu of dealing damage. If the attack is successful, your opponent drops any object or weapon carried by the limb you target.
3
Choose a Weapon
Loading...
Piercing
Damage you deal with this weapon ignores soak.
3
Armament
Weapons
Name
Attr
Skill
DMG
Tactics
Long Sword
Short Sword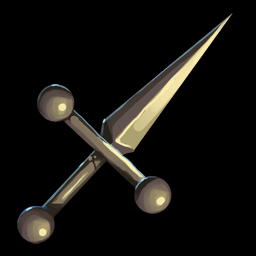 Stiletto
Armors
Leather