Origin

Clockwerk

Class

Mage

Kit

Blue Mage
Culture

Outlander

Faction

Mascarion

Ethos

Judicator
Abilities
Your natural armor soaks 2 points from any single source of damage. If the damage dealt from a single source would be reduced to 0, you take no damage (any subsequent source that would be reduced to 0 deals 1 instead, and then 0 on the next subsequent source, alternating in this way with each subsequent source). Whenever you rest to recover HP or wounds, you require supply equal to 1 gp per HP or wound to repair yourself.
As a reaction, you may make a spell check using Smart to dispel the magic of your enemies if you have not already acted in the round. You may absorb their spell before its targets are affected by the magic as long as your opponent is visible to you. To absorb an opponent's magic, you must spend MP equal to the MP your opponent spent to cast the spell. As long as you have MP (and at the GM's discretion), you can create minor, illusory cantrips related to your maleficence. Such cantrips are instantaneous and harmless, and cannot duplicate the effects of any other spells.
In the academy, your masters taught you that the best offense is a good defense. You may use your action to cast any spell you know as a reaction. For 2 MP, you may add +2 to a spell check when you resist, dispel, or counter a spell. Abjuration spells explode on a 5 or 6.
Equipment
Weapons
Bare Fists or Feet +2
Hand-to-Hand
Armor
Lamellar Cuirass
Piecemeal
Magic
Maleficence
Conducts through metal and water.
You may divide the damage caused by your maleficence among any number of targets in a melee space. When used in conjunction with another peril, the peril of this maleficence is applied to all targets in a melee space. Finally, if this maleficence would deal zero damage, the victim is stunned until after their next action.
Spells
Antimagic Shell

Abjuration +7

You convert your maleficence into a magic-absorbing shell, the size and placement of which may be as large or as small as desired within the area of effect. Any spells passing through the shell are converted into MP that restore your MP. You regain MP equal to the MP spent to cast the captured spell, but you cannot regain more MP than your pool's maximum. While the shell is active, you cannot move and must concentrate on working the spell, or else the spell ends.

Circle of Binding

Abjuration +3

You shape your maleficence into a circle of power, imprisoning your targets within its boundaries. Victims within the circle cannot physically leave it, but they may make ranged attacks or cast spells that cross the boundary. You must concentrate on the working of the spell against your opponents for its duration, otherwise your targets may freely exit the circle.

You heal 1 HP per MP spent, split among as many targets in the area of effect as desired. Any status effects caused by minor perils on the target(s) are cured. This spell does not heal wounds or targets on death's door. (If an Undead creature is affected by this spell, they are entitled to a spell check and receive 1 HP damage per MP spent, bypassing soak.)

Mirrorshield

Abjuration +7

You charge a shield or other protective surface with your maleficence. If you are dealt physical damage, you may spend MP equal to the damage of the attack to reflect the damage back at its source, and you receive no damage. The victim is entitled to a spell check to avoid the reflected damage. This spell may be cast as a reaction if you have not already acted in the round.
Stances
Focus
You can assign a passive stance as your focus after resting, or spend 1 MP to assign it at the start of the round.
Choose an Armor
Loading...
—
Lodestone Charge
Consumable
1
Ring of the Astral Veil
Treasure
0
Choose a Weapon
Loading...
Piercing
Damage you deal with this weapon ignores soak.
—
Armament
Weapons
Name
Attr
Skill
DMG
Tactics
Throwing Dart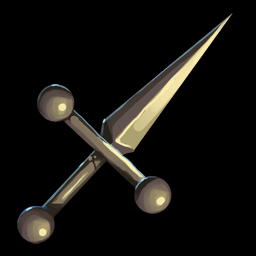 Stiletto
Armors
Lamellar Cuirass
Notes
Quest Log
Goal from the Violet Queen is to gain my freedom. I've been indentured to her as punishment for stealing as a child.
The archeologist wanted to start digging, even though the dream resides above the ground. So, the digger is unexpected. She asked lots of questions about the depth as well.
Looking through the telescope, the dream is very dim. It should be shining very bright. There are drag lines in the dirt that are fresh. Those drag lines could be machine caused, so these are unusual. Boss Mallora makes a wager with us to bring her crew back home.
SUIT CHARGE: 3
We open a tessaract. It shows us beyond the portal a land free of radiation. The runes on the wall in the vision are Yeven, and there's an indication of a paradise.
We made it into a crack after defeating The Wasted. There's a huge circular chasm, wrapped with serrated vines that have a metallic sheen in the darkness.
Hold: 1, need 2 more
Hold: 2, need 1 more
We crawl through a crack then out into a giant room. There's a big head and small rocks all around. Some of the rocks open up and a glowing magic item lifts out of it. That goes into my inventory as "unidentified magic item"
Will opens one and a screeching harpy creature comes out of the heads. There are 8 of these creatures. I open up 3 more items, got 2 more magic items and 1 more harpy creature.
I have 2 wands. Add 2 MP to anything.
The head explodes, the floor opens up and opens to the outside of the cliff. Josh picks up 5 of the magic orbs. We float down to the bottom of the basin, and rest.
Suit: 1 left
The Magic Items We Found (7 of them, we have identified 5):
Filter of Clairvoyance (lets you see into the future), Poison Antidote, Bone Wind Chime (Chime of Interruption, creates a bubble of sound that makes it difficult to cast spells), Ring of the Astral Veil (gives you a Control Energy spell), and Golden Ring with Golden Bands (ring of resistance to divine energy and light)
Find a cheap supply that's mining related. Find a journal that's field notes of an archeologist. Clearly belongs to Eleanor Galloway. She's complaining that the Violet Queen isn't interested in her research of a chamber below the memory that contains a ziggerat.